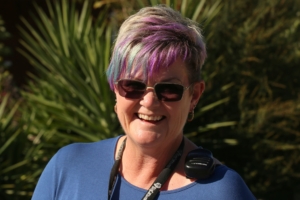 Janette Vallance
Director and Office Manager
Janette loves Kamo Wildlife Sanctuary and knows the big cats well. Janette was a self-employed administrator and music instructor, has worked as a theatre community liaison, medical secretary, worked in the public service and as a college administrator. She plays and has taught several musical instruments. When she gets time she still likes singing with a choir, cooking, and diamond painting. For Janette KWS provides two of her favourite things; big cats, and people. She's probably got favourite people, but no cat stands out over any other – they're all incredible.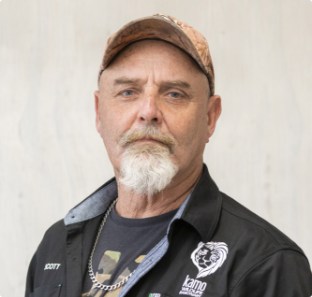 Scott
Butchery Manager and Duty Manager
Scott has spent five years around the big cats, and as a butcher, he's a pretty essential part of the team. His background is around the provision of meat including management at Meat World Australia and Sales Rep for Rodiger Bros Abattoir. In his free time he enjoys fishing, and at work, he thinks he has the best job at Kamo Wildlife Sanctuary. He says Bengal Tiger, Indira has coffee with him every morning, but we reckon it is Scott who brings the coffee.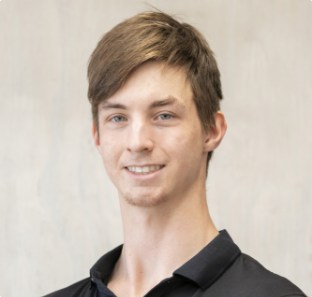 Jack
Butcher and Keeper
Jack's been around the big cats for three years. It's his first job but he's not giving it up any time soon. He loves the hands-on nature of the job and the massive cats he helps care for. He's a great reader, loves being around animals in general, and hefts weights, which he says keeps him active for the job at Kamo Wildlife Sanctuary. He has a bit of a tender heart for leopard, Mandla.